Colour City
Orange calls itself the 'Colour City'. Its parks, gardens and autumn colours underpin the identity of the City and its character. From the late nineteenth century, tourism brochures about Orange stressed its healthy climate, four seasons, exotic trees and green parks and gardens.
Articles extolling the attractions of Orange noted the beauty of its parks and healthy cool climate, contrasted with the heat and drought of the western plains.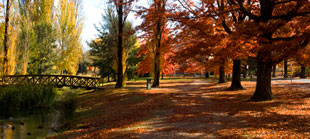 Orange glows with autumn colours on its deciduous trees.
Image courtesy: Alf Manciagli.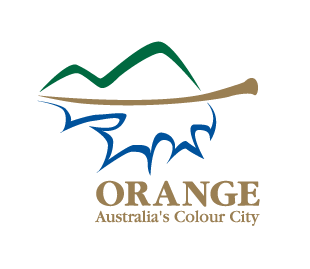 The stylised leaf design of Orange City Council's logo takes its inspiration from a fallen autumn leaf, drawn to reflect the profile of Mt Canobolas and The Pinnacle. The design and colours reference the four seasons and the City's identity as Australia's 'Colour City', as well as Mt Canobolas, Lake Canobolas and gold-represented by the yellow stem of the leaf.