Morris Park, Canowindra
Morris Park is famous for its palms planted in 1931 by Canowindra Unemployed League in the Great Depression. Parkland was granted in 1927 but unimproved until the Depression when Lloyd Morris, Engineer of Boree Shire, initiated works for unemployed in all Shire towns. Canowindra Park was one such project.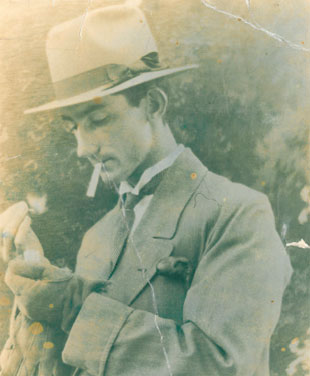 Lloyd Morris, Boree Shire Engineer
Image courtesy: Jean Whiley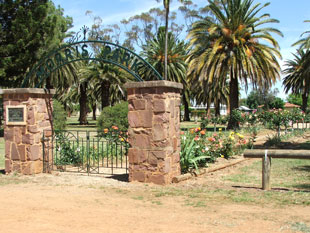 Morris Park showing mature palms, and rose garden.
Image courtesy: Canowindra Historical Society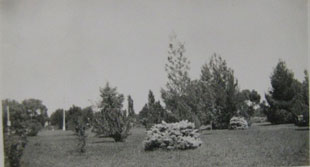 Image courtesy: Canowindra Historical Society
The undeveloped parkland was granted from the Department of Lands to Boree Shire for a Canowindra Park. The parkland was not landscaped until the Great Depression.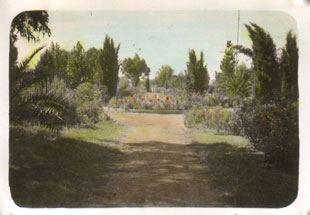 Coloured postcard of Morris Park c1950s, showing young palms and well manicured gardens
Image courtesy: Canowindra Historical Society
In August 1929, Council approached the Curator of the Botanic Gardens, Sydney, to suggest a design and plantings suitable for the soil and climate. Work began in 1930 on the master plan. Paths radiated from a central garden to gates at each corner and to Rodd Street. Stone gateposts, hedge-lined fences, garden beds, plantings of 160 Canary Island Palms and 40 other trees completed the work by August 1931 to create a beautiful park.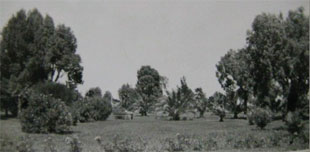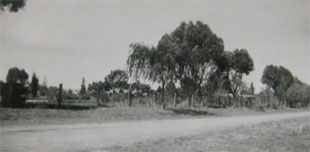 Images courtesy: Canowindra Historical Society