Cook Park
Cook Park is one of the finest Victorian parks in NSW and is perhaps the best loved heritage place in Orange. It is notable for its mature plantings of exotic trees and built elements, including the Dalton fountain, the impressive cast iron gates, the bandstand, fernery, Bastik Cottage, the aviary and Blowes Conservatory.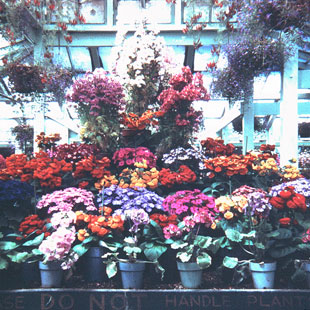 The Blowes Conservatory, completed in 1934, houses a fine collection of begonias which make a stunning annual display.
Image courtesy: Bob Smith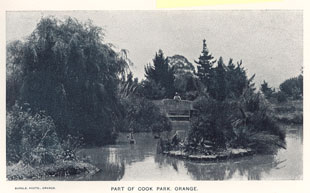 Feeding the ducks is a cherished activity for generations of Orange families. The first pond in Cook Park was on the site of the sunken garden, and was part of the water supply for the Park. The current duck pond was formed in the early 1900s, with a rustic bridge and a fountain on one of the islands. Water and wildlife are important elements of Victorian parks. Cook Park still has an aviary, added in 1930s and at one stage had a small zoo.
Image courtesy: Orange City Library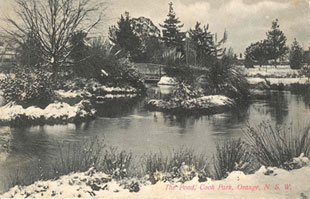 The Pond, Cook Park, Orange NSW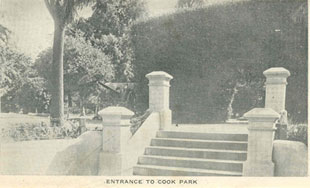 Cook Park Entrance, Cook Park, Orange NSW
The creation and development of Cook Park in the 1880s and 1890s shows the civic spirit of the Orange community and its leaders, at a time when Australia was celebrating 100 years of European settlement and debating federation. The park opened in 1887 with Alfred Patterson as head gardener. A Swedish surveyor and botanist, originally employed by James Dalton at Duntryleague, Patterson helped form the park's notable collection of specimen trees, which created a botanic garden in all but name.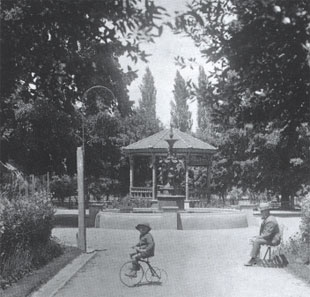 View of Cook Park in about 1920, with the 1891 Dalton fountain and the 1908 timber bandstand at the centre of the radial paths. For 100 years the bandstand has been the platform for free concerts by brass bands from Orange.
Image courtesy: Orange City Library
Cook Park has a special place in the memories of Orange families, as the setting of family picnics, playtime on the swings, quiet walks and wedding photos.
Image courtesy: Craig Fennemore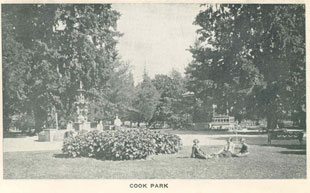 Cook Park, Orange NSW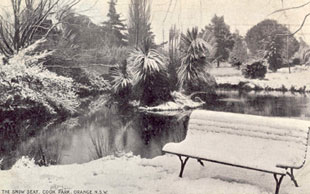 The Snow Seat, Cook Park, Orange NSW